Test Sockets
Test sockets incorporate probes and cantilever-type contacts for function and validation testing on semiconductors.
We provide the most suitable test sockets by making full use of our design and manufacturing know-how and integrated in-house production from the design to manufacturing of major components and product assembly.
probe
Sockets with spring probes are available for ball grid array (BGA), land grid array (LGA), and special packages and respond to high frequency, multi-pin, and other custom specifications.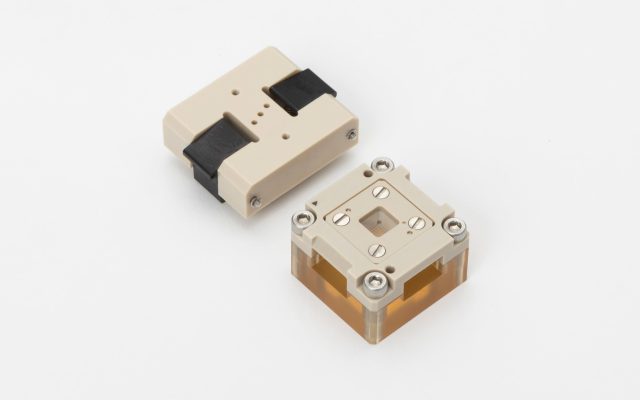 cantilever
Sockets with contacts made by press technology are available for small-outline packages (SOPs), quad flat packages (QFPs), and special packages.